About Us
Circle T Safe Rooms & Storm Shelters
Custom Saferooms and Storm Shelters
Be Safe and Secure in the Original Armored Closet
Mississippi Armored Closets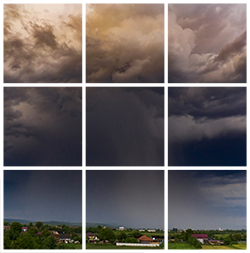 At Circle T Safe Rooms and Storm Shelters, we know how terrifying it can be when a storm threatens your loved ones or your home. We are your neighbors, so we understand the fear that storm season brings. After experiencing countless storms first hand, owners Clay and Sharron Taylor decided it was time to do what they could to help the community.
The safety of their friends and neighbors is what drove the Taylors to make the leap into starting their own business - and Circle T Safe Rooms and Storm Shelters was born. The Taylors have a deep love for the South. The hospitality of the people of this region is why, after being born and raised here, they remain dedicated to improving the lives of those around them. 
Despite the ferocious tornadoes that rip through the South, the lack of storm shelter options also drove Clay and Sharron to establish Circle T Safe Rooms and Storm Shelters. Circle T Safe Rooms and Storm Shelters is a proud dealer and installer of Armored Closet products. 
Not only does an Armored Closet provide protection from Mother Nature's harshest weather, but they are all bullet proof, leaving you protected against burglars and intruders. All Armored Closets are custom built for whatever room or closet you choose in your home. 
With Circle T Safe Rooms and Storm Shelters installing your Armored Closet in Mississippi, Alabama and Louisiana, your family will be safe and protected. We guarantee you the best craftsmanship and professionalism, through each step of the selection and installation process. Because, to us, you're part of our family. 
Safe Room | Storm Shelter | Security Storage
Armored Closets are Made in the U.S.A.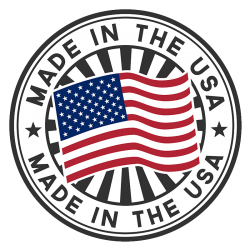 Armored Closet is proud to work with residents, business and local government agencies in providing safety solutions that can protect you, your family, your employees, or the entire residents of a community. Our safe room and storm shelters are designed to meet your needs and exceed your expectations.
Senior & Military Discounts
At Armored Closet, we believe that we have a duty to serve those who have protected our country as well as to take care of the elderly.  We have special discounts available that apply to the retail price of our units.
SENIOR DISCOUNT
5% off retail price


MILITARY DISCOUNT 
5% off retail price


HANDICAP DISCOUNT
5% off retail price


WOUNDED WARRIOR DISCOUNT
7% off retail price
Special offers cannot be combined with any other promotions.
Circle T Saferooms & Storm Shelters went above and beyond to make sure the job was done properly! They walked us through everything left our home clean
They were on time and every step of the installation was done with care to my home and property! They even did an excellent job of cleaning up before they left.
Thank you for your hard work and determination to get the job completed. My family now has a secure place to be when the storms roll in!
Be Safe and Secure with your Family in an Armored Closet
Are you Ready for Tornado Season?