Our Services
Circle T Safe Rooms & Storm Shelters
Custom Saferooms and Storm Shelters
A Safe Room Designed for Your Family
Custom Design Services
When you are ready to call Circle T Safe Rooms & Storm Shelters to order your custom Armored Closet for your Mississippi, Alabama or Louisiana home, we will come to your location and discuss which room or garage would be the best location for your Safe Room and Storm Shelter. Our Armored Closet estimates are always completely free.
If you are a female living alone, for your comfortability we will send a female estimator to discuss your Armored Closet with you. We want you to feel safe through all phases of estimation and installation of your Armored Closet. Your safety and comfort is the number one priority for Circle T Safe Rooms and Storm Shelters. 
Armored Closet Tornado Shelters and Safe Rooms are designed to meet your need and exceed all of your expectations. 
Your Safety Is Our Top Priority
The materials we use for building an Armored Closet, Tornado Shelter and Safe Room are Federal Emergency Management Agency approved. Testing done by the NWI DIF at Texas Tech University approved Armored Closet for withstanding a Protocol 4, Tornado. These shelters passed with flying colors.
We use 3/16" steel for the walls and ceiling. The door is 1/4" steel plate which has a one - of - a - kind debris ventilation shield welded to the interior side of the upper door, ensuring continuous clean air. The door connects with steel pin barrel hinges and opens inwards, so you are never trapped inside should debris pile up outside the shelter door.
Since we customize your shelter or safe room, every family member can safely and quickly get into your safe haven. Our shelters are custom made for the number of members in your family and can even be customized for family members who require the use of a wheelchair. 
Loss of life is a great concern to us, especially if your home becomes completely destroyed. You not only have protection from the weather, but our shelters are also bullet proof, leaving you protected from intruders as well. 
We Can Build Any Size Armored Closet
Our shelters are easily modified to suit the needs of anyone in Mississippi, Alabama or Louisiana. The handicapped and elderly no longer need to worry about finding accessible safety in the face of the storm. We custom build each Armored Closet to our customers' specifications.
Ask us about optional features such as stainless steel beam covers, built-in recessed Sentry Fire Safes or our popular Winchester 10 Gun Safe option. Armored Closet takes pride in making the best tornado shelter, safe rooms, and custom shelters in the world and we have yet to encounter a request that we couldn't fulfill. If you can imagine it, we can build it and install it in your home or business!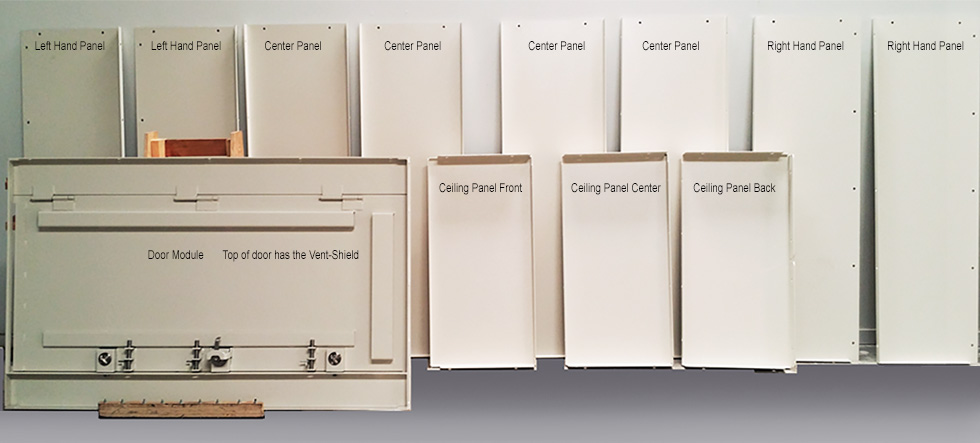 See More Services
Be Safe and Secure with your Family in an Armored Closet
Are you Ready for Tornado Season?